R&R - Interactive/Integrated Relationships & Resources...
The "R&Rs" could go On and On... as you Review, Rethink, Revise, and Refine your website management, marketing and maintenance plans! You will probably refresh your content periodically - how often depends on your business. The key to making your website work for you is developing the resources and the flow that result in the best ROI for YOU.

Relevant & Relatable... Resources & Relationships
Relationships & Resources - anticipating your prospects' or clients' needs and questions will allow you to provide "relevant and relatable" resources/content, which in turn, builds a more solid relationship of trusting your brand and/or expertise. Additionally, there are several resources and 3rd party sites that can be coordinated with your website, utilizing it as the hub of operations.
So, you want your content (copy and images) to be Relevant & Relatable. Once you get visitors to your site, you want them to easily find what they're looking for, and make them want to stay, respond to your CTA's, come back again and bring their friends!

Repurpose, Recycle, & Re-Use

Resources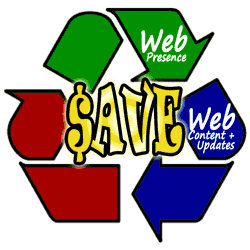 You'll want to integrate all of your marketing efforts... For example, you can Repurpose & Recycle & Re-Use content from "traditional printed" marketing materials, catalogs, staff handbooks, etc. to create pages on your website (and vice-versa).
Or, you might be running a TV or radio commercial - you can repurpose these as videos and podcasts and post on your website, then re-use as online ads, whether as paid ads or recycled into your social page posts or blog posts or on YouTube! (for videos).

You can track various advertising campaigns (email, social posts, print, multimedia campaigns) by using unique URLs/pages (such as YourDomain.com/TV for TV commercials); These are aka landing pages.

Repurpose info and graphics into check lists, "cheat sheets", or infographics to be downloaded online and Re-Use as "traditionally printed" flyers/handouts to be distributed physically.


You may want a whole page or section of your website devoted to FAQs, which in turn, can also be Repurposed & Recycled & Re-Used as ads, posts, or pins, with specific graphics and landing pages per online platform. FAQs can also be used as a section in your online and/or printed newsletter(s) to prospects and/or current customers.

Your catalog can become your shopping cart. And then, your product pages and images can be summarized for posts, or expanded to give instructions, how-to videos, QRCs (Quick Reference Cards with step-by-step instructions), warranty info, shipping info and more.

You'll want to put your website address and business email (at your domain name!) on your business cards and all printed materials and ads. And if you do banners* or tablecloths for shows or events, your website address should be big and bold!
Ready, Reliable

, & Responsive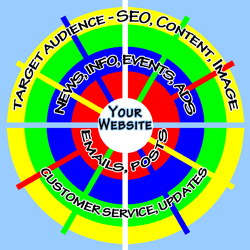 You want to be known as Ready & Reliable - whether it's being available and accessible to prospects and customers, or pertaining to the delivery of your product or service.
Does your customer service include communicating by email?
Be sure to use your business email (at your website's domain name!), and include a signature line that gives recipients a link to your website and lists or links to any other ways that they can contact you.
If you're on Facebook, be sure to set hours, and/or cover messages 24/7! The more prompt you are, the higher your "responsiveness ratings" will be.
Recognition - Reviews & Referrals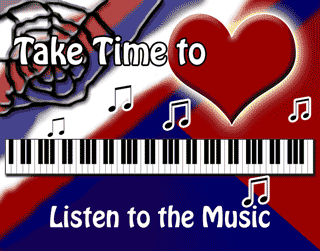 You want POSITIVE Reviews & Referrals... Several sites invite/request user and consumer reviews of businesses, products, and pages. Most offer a free account to the website owner that allows you to respond/reply to any public reviews.
You, also, can request and post Ratings, Reviews and Referrals (aka Customer Testimonials and Professional References) sections or pages on your website. Or ask users/customers to rate you/your product, service etc; or to share their experience or write reviews on 3rd party sites.
You can also allow users to post comments on your site. These can be immediately "live" or can be held for review by admin who can post or reject the comments.
You can prepare and post Case Studies which are like customer testimonials on steroids.
Rest & Relaxation
Yes... some Rest & Relaxation need to be planned into the schedule too! Put McDel to work for you so that you can plan more time to do what you enjoy!
More McDel Multimedia Publishing Services
McDel.net is McDel Publishing's website detailing our Website & Marketing Services.
Successful Cross-Promotion
Coordinated, Consistent Marketing...
Make sure your logo is consistent across all mediums,
Use your logo and domain name and/or business name on 100's of items that can be given as gifts or sold at your store.
McDel.com showcases our graphic design services, full-color printing, items with your logo/photos, and online ordering at the McDel Gifts & Gear Co. web store.
*banners too!