WEBSITE & MARKETING Services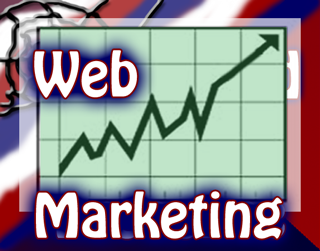 Figuring out the flow of your online marketing efforts, and measuring the ROI (return-on-investment) can be a challenge. Each business is unique, and the specific needs for/from each website varies.
The purpose of your marketing may be for name recognition, image/brand-awareness, getting more customers, or providing customer service.
Understanding the focus of your marketing will allow us to help you make your website and other websites WORK FOR YOU! We'll work with you to determine how to best leverage your website and other sites to meet your goals.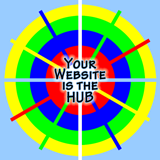 Just as your website is the hub of your online web presence, Landing Pages are the spokes in the wheel, designed to welcome and receive the visitors being funnelled from other sites. And then, based on your goals and the CTA, they direct the flow, leading the visitor to the next page you want them to see.
Landing pages are incorporated not only to guide the user to the ultimate CTA (Call to action), but also as an aid for you in ongoing review, analysis, effectiveness, and management.
Content is King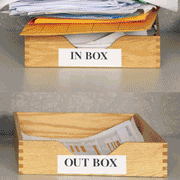 When you own your own website, YOU are in control of the content and information that is posted/published - how and when it is presented.
Did you know that technically, every time you post something online you are acting as a "publisher"?
A great website starts with engaging content and a strategic plan of how to manage the flow of information you want to present. And how to handle the feedback received.
Making your content (copy + any audio/visual aids) relevant, relatable, and engaging to the point where the reader/viewer/user answers the specific call-to-action (CTA) is the goal.
Search Engines are Queen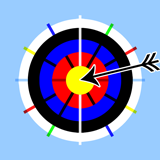 The fundamental backbone of your website is user-friendly, responsive ("mobile-friendly"), SEO focused pages filled with relevant and relatable content that will engage your visitors.
The ultimate goal of search engine optimization (SEO) is to be found by your target audience/market while they're searching for what you offer and to cause them to visit your website and utilize your site/services.
Users "search the internet" using a word or phrase to find the information they're seeking. Most internet users don't scroll past the second or third page of search engine results (SER), so being ranked well by the major search engines should be the initial marketing focus in the development of your site's web pages.
Marketing, Copywriting, Branding & Promotion
We maintain consistency for you, designing and repurposing your content (copy and images) across multiple mediums, platforms, and outlets.
The goal of your marketing, combined with understanding your target audience, and the best outlets to use to reach them is the basis of the copy needed for any particular flow of information.
Education Studies have shown that a person needs to hear or see something seven times to remember it.
A consumer generally goes through three stages before a purchase:
awareness,
research and education,
comparison and validation,
then the purchase.
And afterwards, customer service - buliding loyalty is your basis for referrals (and postive reviews, shares, testimonials, etc.)
Understanding what stage your audience is in will determine what content needs to be presented to help them choose to do business with you, and to refer you to others.
And what media, platform(s), outlet(s), resource(s)/tool(s) need to be used to capture their attention and engage them.
Regulating the Flow - In and Out
The medium we're using here is online viewing for web marketing.
A variety of resources/tools could be used such as: images, videos, slideshows, landing pages, FAQs, customer testimonials, check lists, infographics, subscription boxes, custom forms, newsletters, case studies, and more.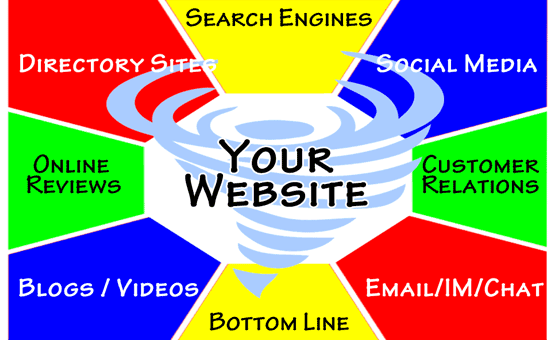 The platform could be YOUR WEBSITE, email, social media, your business listings, accounts, and/or reviews on search engine, directory, and other 3rd-party sites, your blog, search engine results pages, or a combination of these.
The delivery of the content is the outlet, and may include email, news/media release, posts to social media pages and/or groups, ads or articles, blogs (typically rss and/or subscription based), videos, podcasts, webinars, and/or updating your website.
One of our client's entire online marketing flow is website updates, facebook, SER, a feedback form on her website, and email. She sells puppies, and used to place classified ads in several newspapers and post flyers. However, for several years now, she has relied solely on referrals and website marketing, and usually has a waiting list of puppy requests before the next litter is even born.
Free Initial Website Consultation

Custom Web Design, Tune-Ups, SEO, Marketing, Management and/or Online Presence Strategy*
Request appointment time your Free Website Marketing consultation today!


*by phone unless you're near Grand Junction CO (or pay travel costs)