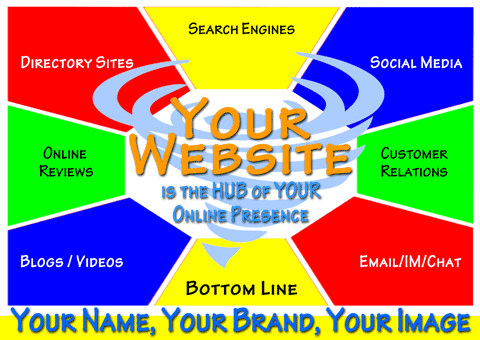 Each website is as unique as its owner.
Let the WebStir™ team custom-design YOUR WEBSITE to reflect YOUR UNIQUE image, style, standards, brand, preferences and business goals!
Brand NEW Site or Makeover...
Updates or Tune-Ups

YOUR custom-designed WEBSITE
will reflect YOUR distinct style, voice, image, values!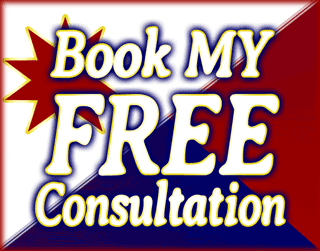 Let's discuss a strategy for YOUR ideal site.
Website Tune-ups ~ content management plans are detailed below.
Your Website: an Ever-Evolving Business Asset...
Custom Website Content + SEO
"The ROI on content marketing has risen 300% in the last 3 years."
Peace of Mind Personal Service
Content Marketing Strategy
Pages meet current technical + Web Standards
Proofreading, Editing: grammar, punctuation, spelling, page structure
Image & URL optimization
Web Tune-Ups: Maintain, Manage, Market

Update, Refresh, Revise, Refine, Integrate
Take advantage of
Your Content Marketing Strategy session
included with any Update Plan!
Our professional artists and designers seriously delight in making YOU happy and more successful.
Website Content, Design, & SEO Update Plans

+Content-Only Updates

Keep it Fresh!

You supply copy & graphics and tell us specific page placement and changes.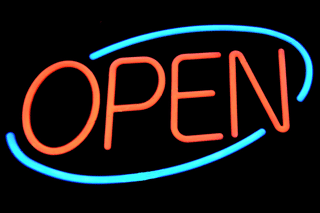 +Stock Images/Graphics

Invite, Welcome, Engage, Connect!

"The Right Look"
We supply graphics/images that are relevant to copy and integrate with YOUR web style.
We still feature your logo and pictures

But, if you don't have images, we'll supply from professional stock libraries, public domain, and custom designs from our art/design team

includes

custom designed website graphics

: backgrounds, buttons, icons, etc.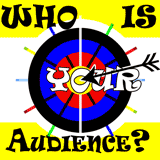 +SEO Content Updates with Full Page Optimization +Graphics

Reach Your Target Audience!
While they're searching for what you offer!

WebStir™ team writes SEO-focused page content from interviews, emails, text messages, phone calls, marketing or business materials, images, or files you provide to inform us of updates needed.
We feature your logo and images + supply any additional graphics needed as we edit, optimize, place and work content into pages, while "adding our SEO expertise / magic" to produce organic page ranking results.

XML sitemap is updated after every session, and re-submitted if necessary. Search Performance and traffic are tracked in Google, Bing, and site stats programs.
Our goal is for you to
LOVE every

A/V asset and web page, and for them to

BENEFIT YOU!
Why are Content, Design, and SEO SO Important?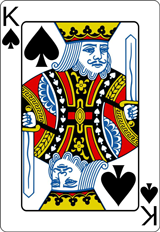 Content is King ~ Search Engines are Queens! More about SEO/SER/SEM
Add landing pages
to welcome visitors (inbound traffic) from other media sources.
Increase Conversions!
Content Marketing Strategy & Regular Web Updates
As your business evolves, you'll want to take proactive steps to
make and keep your website a fine-tuned instrument that WORKS FOR YOU.
As user trends, technology, and web standards are continuously evolving, your website will need periodic updates or "tune-ups".
Staying current and providing new content to welcome new and repeat visitors will encourage them to return, and will also help you get and keep high page rankings (aka SERs - Search Engine Results), increase traffic, conversion rates, and ultimately, ROI.
Free Content Marketing Strategy Session when you order any Update Plan.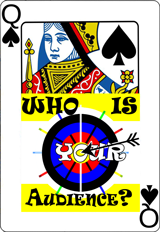 Content is King ~ Search Engines are Queens! More about SEO/SER/SEM
Integrate your online presence with SEO-optimized, branded content!
Social Media & Review Sites
Business Listings/Directories
Increase Leads !
Your Website: A Valuable Business Asset
One of the beauties of content marketing
(updating your website and letting people know about it!)
is that each page added can increase the value, and the effects are long-term and cumulative.
"Can Increase the Value"...
The better the page, the better the increase...
For example, an FAQs page is a great service to your customers and visitors. It can also reduce the number of support calls, as well as build consumer confidence. AND the search engines love this type of page!
SEO and effective content give extremely high ROIs especially if you factor in the long-term returns.
Let's develop a Content Marketing Strategy to benefit YOUR business!
FAQs ~ Websites, SEO, Content Marketing
Better ROI, More Visitors!
Traffic from search engines has always outpaced traffic from social media sites. "64% of Website Visitors Come from Organic Search"*
On the Upswing and Rising "The ROI of content marketing, the heart of inbound (marketing), has risen 300% over the previous 3 years."*

More Economical! "Inbound leads cost 61% less on average than outbound leads."*
Biggest and Most Efficient! "...site owners should continue to invest in search. It's easy to get distracted by the ever-growing list of Social Networks, but at the end of the day, search will continue to be the largest and most efficient traffic driver..."*
Way More Effective! "Inbound marketing, when executed correctly, is 10 times as effective at converting leads than outbound."*
Use What Works! In a report* re: 2020 inbound marketing projects, business owners are focusing on content (copy + A/V) and SEO:
Growing SEO/organic presence is #1 with 61%



Blog

content

creation is #2 with 55%

Marketing automation is #3 with 50%


Content

distribution/amplification is #4 with 47%,

Interactive

content

creation is 5th with 36%
*sources: SemRush, Eloqua (Oracle®), HubSpot, AWAI, Search Engine Land, Shareaholic, Conductor
SEO > Short and Long-Term Benefits!
More SEO Results: High Page Ranks!
#1 Question: How do I get my website found on Google?
Answer: Play by their rules. Google has hundreds of pages of "how-to's" regarding site content, pages, SEO, and being indexed (found) by their search engines. Getting found isn't hard, but getting your pages ranked well so they display on the first couple pages of the organic search results is a result of many factors called SEO (Search Engine Optimization) beginning with how your pages are prepared, structured, and the content they contain.
How do I get my business ON THE MAP?
Answer: For most sites, you "claim your business listing," which will usually include you having to provide some kind of verification of ownership.

How do I "Claim My Listings"?
Answer: Detailed step-by-step instructions... Click the Show me button and put "how to claim listings" in the message box to receive "Cheat Sheet".
Short answer, go to Google, Bing, Yahoo, Mapquest, etc. - in the map/business listings section look for the link to add, update or claim your business.

Question: How long is a web page?
Answer: For any "per page" rates listed here, a web page is 250-1000 words unless otherwise indicated.
For some perspective, 1000 words is about 2 printed pages (single-spaced, average font size).
Most people will read 1000 words in 5-7 minutes.
What is "content marketing"?
Content marketing is a strategic marketing approach focused on creating and distributing valuable, relevant, and consistent content to attract and retain a clearly defined audience — and, ultimately, to drive profitable customer action.
What is "inbound marketing"?
Inbound marketing engages with an audience by connecting them with useful content through organic means, such as search engines and sharing links with friends.
Examples include Search Engine Optimized (SEO) websites, emails, blogs, social media (Facebook, Twitter, Pinterest, LinkedIn, Instagram, YouTube!), ebooks, videos.

Order

Custom Web Design Special with Domain+Hosting today!

More info

Free Website Tune-Up Consultation


(by phone unless meeting is within 50 miles of Grand Junction CO)


Call us at 970-208-3348