Do you have a Content Marketing or Online Presence Strategy?

If not, we can help!
Content Marketing ~ Whirlwind or Funnel?
See how to manage that whirlwind; how to make other websites work like a FUNNEL to YOURS!

Your Content Marketing Strategy session will help you define your topics and update schedule. Then, we'll outline content and design resources to use in your website marketing.
Some third-party websites also have various tools that are useful for analyzing, managing, and promoting your website.

The WebStir™ team can help you

assess your current online presence,

evaluate your website, and

develop a strategic plan to promote your business more effectively.
Site Audits for SEO and Content can identify areas for improvement on existing websites. We offer in-depth comprehensive site audits; but usually implementing the changes recommended in a "mini site audit" (or overview) of your SEO or content can make a significant difference in your traffic, conversions, or both.
More Info: Website / Content Marketing
Managing Your Online Presence ~ Website Marketing
Search engines, map sites, directory sites, and social media sites can act as FUNNELS to "drive traffic" to your website. And, you CAN control some of the info they post about you.
Manage Your Business Listings

Get Your Business on the Maps!

Manage/Respond to Reviews

Leverage the Power of Networking
Your website is the "hub" of your online presence, and your business email account(s) is vital to doing business online.
You'll want to make sure that all sites where you are listed, including your social profiles, have correct, current, consistent information posted - including your website address!

Your Online Presence Strategy session will help you understand how to use search engines,  social media, and other websites to YOUR Advantage.

More Info: Managing Your Website and Online Presence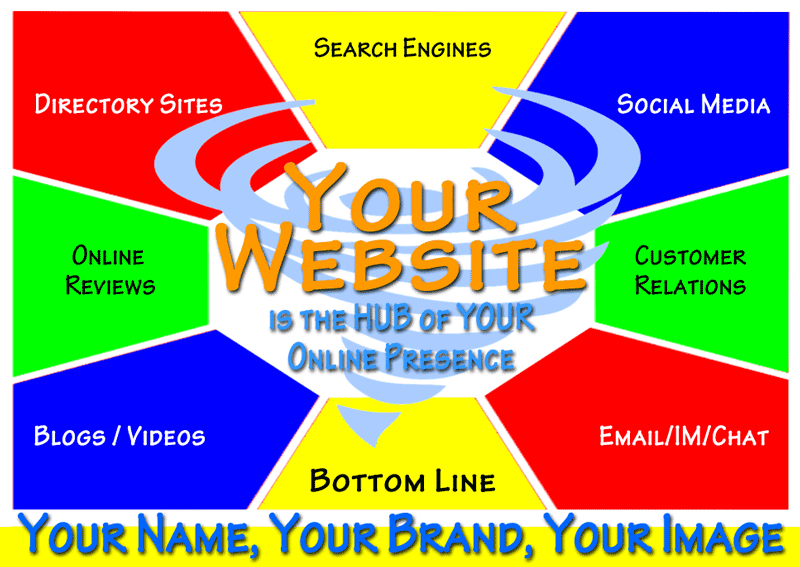 "You have to be on Facebook",

"No, Instagram is the place to be",

"Pinterest Posts Sell More",

"Are you on Twitter?",

"SEO is crucial",

"I read the reviews on your business"

(Really? What reviews?!?),

"Show me a video",

"You don't have a blog?",

"Are you LinkedIn?",

"Can I order it online?",

"Can you IM/PM/text me?"
Managing Info on YOUR site AND others.
Find out what other websites are saying about you with our Business Listings and Reviews Report AKA Assessing Your Online Presence.
This report includes how to correct, update, and manage YOUR information on OTHER websites.
(Or, we can do it for you!)
Objective # 1 ~ Correct, Consistent, Branded Content that Attracts and Connects
A Plethora of Website Platforms and Tools!
Managing Your Website: Several management tools, including traffic stats, are typically available within your website builder or CMS admin panel, and/or your web hosting control panel (cPanel® for McDel Hosting Services).
Managing Your Info on Other Websites: Search Engine, Business Listing, and Social Sites typically have business tools for analytics and management as well.
Easily Integrate your Online Presence with your Website and Business Processes.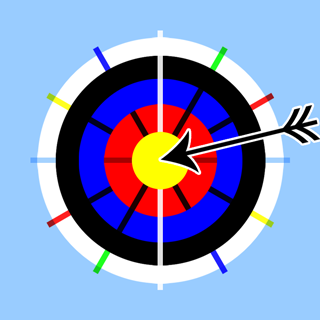 Guess What?
You don't have to use ALL the tools in the toolbox!

Making Web OPS Easy
Managing Your Website + Online Presence Strategy

Don't let the thought of doing this "stuff" overwhelm you!
Delegate and we'll stay on top of it all!
Inbound X Outbound Marketing

What you are offering (goods, services, education, entertainment, etc.),


who your target audience is, and


how you currently manage communications with prospects and customers
will help determine the best way to coordinate and integrate your online presence.

Your Initial Website Consultation or Content Management Strategy session will define your current content and design resources. Then a plan can be developed for your Website Content Marketing.

Your Online Presence Strategy session will help you to "pick and choose" which websites, platforms, and tools to use to be most effective for YOUR business, resulting in a higher ROI.
Some web sites or tools may be better suited to announce new developments or products or sales. Others may be great for interacting with and providing service to customers and/or potential clients. Some cater to specific age groups or other demographics such as B2B. Some let you set your preferred geographic service area.
Delegate what you don't want to do!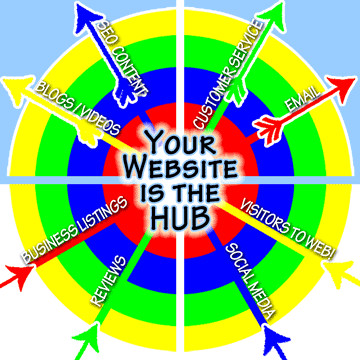 WebStir™ Website Marketing & Management Services
Management: Website Analysis, Management, Reporting
Marketing: Social Media & Business Listings Updates & Management
Online Presence Integration with Branded Content and Professional Copywriting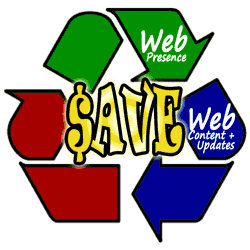 Have the WebStir™ team Integrate and Manage your Website and Professional Online Presence
Your Free Online Presence Strategy Session*

or call today to get started! 970-208-3348
* by phone unless you're near Grand Junction CO (or pay travel costs)