"Basic Billboard" & Multi-page Interactive Websites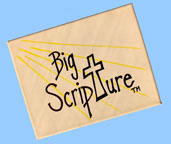 Big Scripture™
Colorado
A website where you can order a Bible Scripture that is hand painted (in the USA!) - BIG - on canvas.

Cat Track Outfitters
Collbran, Colorado
Guided Hunting Trips in & around Western Colorado

Collbran Congregational Church
Collbran, CO
You are Welcome at the Collbran Congregational Church!
Whether or not you are a member of the church or a member of the local community, the services and facilities are open to all.

Falberg Saw Company
Delta, Colorado
Falberg Saws - designed and manufactured in Delta Colorado - Industrial Bandsaws for Professional Builders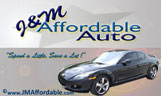 J&M Affordable Auto
Leesburg, FL
Family-owned since 2004 - award-winning dealership - new + used cars, trucks, vans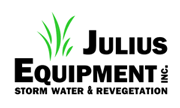 Julius Equipment, Inc.
Collbran CO
Storm Water & Revegetation Services, serving all of Colorado

LoveIs.org

"LoveIs. Love InSights - yours and ours!"

All American Home Maintenance & Repairs & Awnings America
Mesa, CO
Home Maintenance & Repairs
New Construction
Manufactured Homes
Remodels - Interior and Exterior
& Demolition/Clean-up Too!

C&D Tree Service
Mesa, CO - serving Grand Junction Colorado, USA
C & D Tree Service provides reliable tree removal service in Grand Junction and Western Colorado at reasonable rates! With over 10 years of experience in commercial and residential tree removal services, C & D Tree Service specializes in tree cutting and removal, tree trimming, stump removal/grinding, and mulching.
More Multi-page Custom-Designed Interactive Websites

Plateau Valley Medical Clinic & Health Services
Collbran and Mesa Colorado
The Plateau Valley Medical Clinic provides personalized care

Raining Images
Oxnard California
Original Art & Photos
Functional art & gifts

Snowbird Angus
LaSalle, CO
Snowbird Angus - quality registered Angus bulls and AI in La Salle Colorado

Spanky's Dogs
Collbran, Colorado
Jack Russell Terrier puppies for sale - includes several photo galleries
The Plateau Valley.com
Collbran, Mesa, Molina CO
Things to do, places to go, people to see in the Plateau Valley - includes business and services directory for Collbran, Molina, and Mesa Colorado

LoveMatters.org
everywhere!
Love Matters, Life Matters, Lives Matter...

CO Hemp Freedom Fest
Western Colorado
Supports hemp businesses and groups, and provides links to educational articles and videos regarding the many benefits of hemp.
Multi-page Web Stores

McDel Gifts & Gear Co.
Grand Junction CO
Personalized photo gifts, gear, and home decor + LoveMatters™ Motivational Gifts - Shop now for Love Matters™ Designs & Gifts

Pick-N-Chew Farm
Palisade, CO
Pick-N-Chew Farm is dedicated to offering only ALL NATURAL products, grown in the USA. Most products are made from items grown on our farm in Palisade, Colorado.